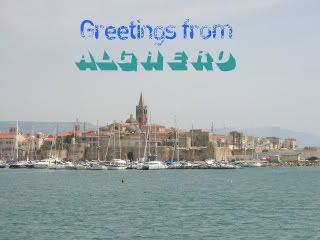 What do you know about Alghero? It's a wonderful historical city in Sardinia with buildings and fortifications that go back to XIII century with an excellent coast with a cristal clear sea, palm trees, juicy local pastries and life rolling at another pace.
I'm going there tomorrow for one reason: relax.
This means that I can't be bothered with pcs, tees, hats, cds and everyday life since I'll be in full stand by mode.
In the meantime help me to understand what can I do to make this blog better by answering to the question on your top right. Thanks a lot!
Check back The Maxiemillion from june 14th.